The Great Hall – A National Historic Landmark at Monmouth University in New Jersey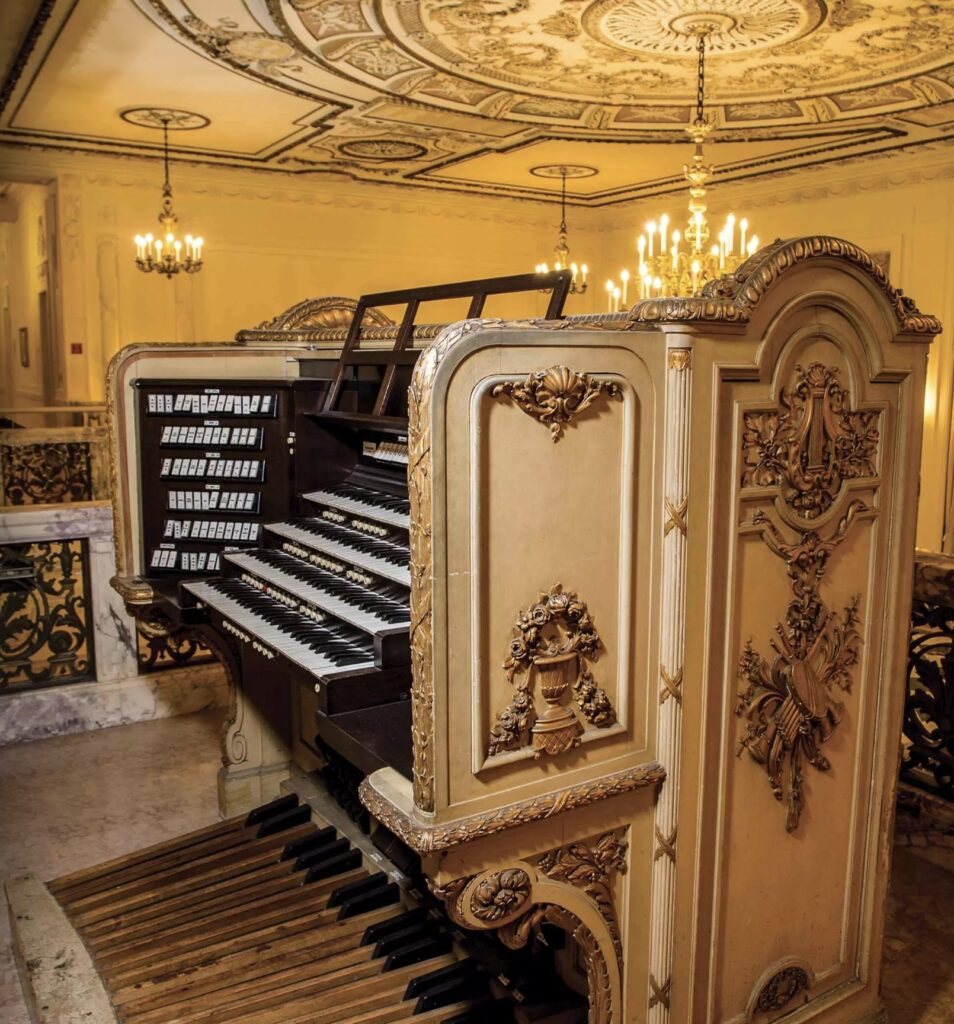 The beautiful and historic Great Hall at Monmouth University houses a 1929 Aeolian-Skinner opus 1677 Organ – one of the oldest and largest examples. In fact, it is believed this surround-sound behemoth is the last remaining of its kind in the world and is built right into the walls of the mansion.
In 1929, when Woolworth company president Hubert Templeton Parson reconstructed the mansion (it was destroyed by fire), he incorporated the huge organ into the design. On the second floor, you can peek through walls at the vast and intricate network of nearly five thousand pipes.
During that era, the organ was a status symbol for captains of industry; a vast music room was part of the palace blueprint. A house organ told visitors your were resoundingly successful. The last time this amazing instrument was played was in the 1970s.
Now, the Michelli Family Foundation and the University are asking for help in a restoration project of the organ at an estimated cost of over $2 million. Students of music will surely be inspired by not only seeing, but hearing this masterful hand-tooled instrument and piece of history.
View more info at: https://www.monmouth.edu/magazine/of-mammoth-proportions/